Wild Acres is located in Armstrong, British Columbia, Canada. We enjoy breeding, showing, milking and selling quality registered Nubian goats.
 Registered Does starting at $500 
Registered Nubian Bucks starting at $500
Non-Registered Nubian Bucks $250
Nubian Wethers $150
 50% deposit per kid and it is non-refundable unless we cannot supply the order. The kids will be ready for their new homes at about 8 weeks of age. All registered stock is sold disbudded, tattooed, wormed and vaccinated. 

Our Nubian stock has all been CAE and Johne's tested 9/02/16 and our Nubian bucks and does are only used for our own breeding program.
All kids have been dehorned, wormed, tattooed and vaccinated with TASVAX® 8 (against diseases caused by Cl. chauvoei (black leg), Cl. haemolyticum (bacillary hemoglobinuria), Cl. novyi Type B (black disease or infectious necrotic hepatitis), Cl. perfringens Type B (lamb dysentery), Type C (hemorrhagic enterotoxemia), type D (pulpy kidney), Cl. septicum (malignant edema) and Cl. tetani (tetanus). 
GREEN GODDESS BOREAL LEGOLAS-[CAN]N142289 is the sire to the our 2017-2018-2019 kids

We currently have 1 does and 3 bucks and or wethers available in various colours. Feel free to call or email us concerning any questions you may have.  More pictures coming soon.
REGISTERED NUBIAN BUCK FOR SALE $450

WILLOWS WILD SIMBA -[CAN]N152717
DAM:  CHERRY'S SAM MIURA -[CAN]N130966
Date of Birth: April 2nd, 2019
REGISTERED NUBIAN DOE FOR SALE (sale pending)
WILLOWS WILD TRIXIE -[CAN]CN152719
DAM: WILLOWS WILD BAMBI -[CAN]CN139537
Date of Birth: February 21, 2019
REGISTERED NUBIAN DOE FOR SALE $500
WILLOWS WILD WENDY -[CAN]N149395
Junior Champion Doe IPE 2018, Armstrong, BC       
Dam: WILLOWS WILD FANTASIA -[CAN]N143019-
Grand Champion 2 Year Old Milker Interior Provincial Exhibition 2018

Date of Birth: June 19, 2018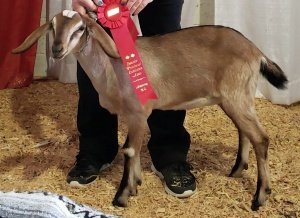 ______________________________________________________________________________
Sold or Retained Does, Bucks and Wethers
Sold August 31st, 2019 to Lucy S. from AB
WILLOWS WILD DOLLY -[CAN]N152718-
Dam: CHERRY'S SAM ISLERO -[CAN]N130967-
"Judge" Nubian Wether, Sold to Karli in Lumby, BC
born April 19, 2018
Dam: CHERRY'S SAM ISLERO -[CAN]N130967-
Registered Nubian Buck  Sold to Lianna, Keremeos,  BC
"Willows Wild Peter"
Born June 19, 2018.  Dam: WILLOWS WILD FANTASIA-[CAN]N143019
Dam was shown as a dry yearling at the 2017 West National Goat Show, Interior Provincial Exhibition (IPE) and the Salmon Arm Fair and at the IPE 2018 where she took Grand Champion as a 2 year old milker.

WILLOWS WILD RADA  WIL-5F   Sold to Irene G. Kelowna, BC
born March 26th, 2018
Dam: WILLOWS WILD BAMBI -[CAN]CN139537
WILLOWS WILD MILA,  WIL-6F   Triplet birth: spotted doe
Sold to Irene G. Kelowna, BC, born April 19, 2018
Dam: CHERRY'S SAM ISLERO -[CAN]N130967-
Wether sold to Diana S. Lumby, BC, born April 19, 2018
Dam: CHERRY'S SAM ISLERO -[CAN]N130967-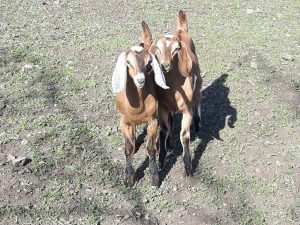 WILLOWS WILD SKY (sold to V.H Quesnel, BC ) WIL-3F
WILLOWS WILD ANNA (retained) WIL-4F
Twin does born March 12, 2018
Dam: WILLOWS WILD BELLE -[CAN]CN139538-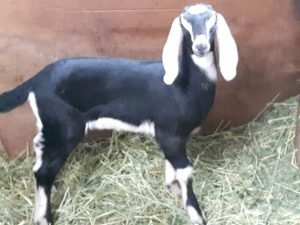 Sold: to V.H. Quesnel, BC, Twin birth, Doe born March 8th, 2018
WILLOWS WILD TIA , WIL-2F
Dam: CHERRY'S SAM MIURA -[CAN]N130966-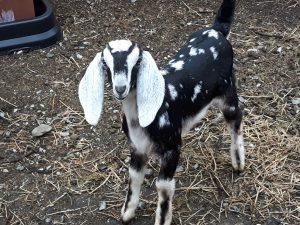 Retained: WILLOWS WILD ELSA , WIL-1F
Doe born March 8th, 2018
Dam: CHERRY'S SAM MIURA -[CAN]N130966-

Twin Birth/Born April 29th, 2017  Dam: WILLOWS WILD BELLE -[CAN]CN139538- 
Willows Wild Milo (WIL-5E) Sold to Krystal in Hixon, BC
Triplet Birth/Born: May 10, 2017   Dam:CHERRY'S SAM MIURA -[CAN]N130966-
Willows Wild Jasper (WIL-6E) buck (Sold)
Twin Birth/Born April 29th, 2017  Dam: WILLOWS WILD BELLE -[CAN]CN139538-
Willows Wild Maximus WIL-4E brown spotted buck retained
Triplets: Born May 9th, 2017  Dam: CHERRY'S SAM ISLERO -[CAN]N130967- 
Willows Wild Copper (WIL -2E) buck for sale- sold to Katrina in AB
Triplets: Born May 9th, 2017  Dam: CHERRY'S SAM ISLERO -[CAN]N130967-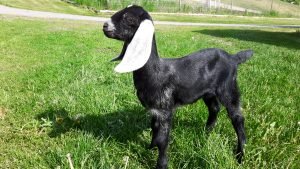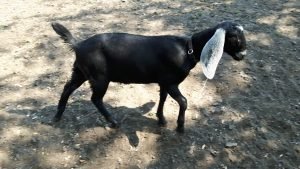 Willows Wild Cinderella "Cindy" (WIL- 7E) sold to Jen in Spuzzum, BC
 sisters

Willows Wild Charlotte (WIL-3E) sold to Jen in Spuzzum, BC
Triplet Birth/Born: May 10, 2017   Dam: CHERRY'S SAM MIURA -[CAN]N130966-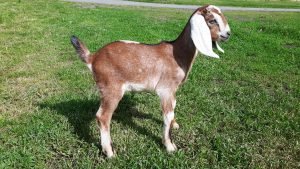 Willows Wild Jenny (WIL 9E) sold to Maya in Langley, BC

WILLOWS WILD JASMINE -[CAN]N147645
sold to Katrina Drayton, AB   Spring  2018