Wild Acres is located in Armstrong, British Columbia, Canada. We enjoy breeding, showing, milking and selling quality registered Nubian goats.
We are sold out of 2019 doelings but we do have some handsome registered Nubian bucks and or wethers for sale. 
Please contact us for details.
We operate as a clean closed herd.
Our Nubian stock has all been CAE and Johne's tested 9/02/16
All kids have been dehorned, tattooed and vaccinated with TASVAX® 8
(against diseases caused by Cl. chauvoei (black leg), Cl. haemolyticum (bacillary hemoglobinuria), Cl. novyi Type B (black disease or infectious necrotic hepatitis), Cl. perfringens Type B (lamb dysentery), Type C (hemorrhagic enterotoxemia), type D (pulpy kidney), Cl. septicum (malignant edema) and Cl. tetani (tetanus). 
GREEN GODDESS BOREAL LEGOLAS-[CAN]N142289 is the sire to the our 2017-2018-2019 kids

REGISTERED NUBIAN BUCK FOR SALE $450
"WILLOWS WILD SIMBA"
SIRE: GREEN GODDESS BOREAL LEGOLAS-[CAN]N142289
DAM:  CHERRY'S SAM MIURA -[CAN]N130966
Miura is our top senior doe who has given birth to many of our ribbon winning does that have competed at the Interior Provincial Exhibition, West National Goat Show and  the Salmon Arm Fair.
"Willow Wild Simba" is the perfect combination of dairy strength, elegance, stature, power, width, and depth. His offspring should put strong milking does in your barn and the competitive show ring.
Date of Birth: April 2nd, 2019
______________________________________________________________________________
Sold or Retained Does, Bucks and Wethers
"Judge" Nubian Wether, Sold to Karli in Lumby, BC
born April 19, 2018
Dam: CHERRY'S SAM ISLERO -[CAN]N130967-
Registered Nubian Buck  Sold to Lianna, Keremeos,  BC
"Willows Wild Peter"
Born June 19, 2018.  Dam: WILLOWS WILD FANTASIA-[CAN]N143019
Dam was shown as a dry yearling at the 2017 West National Goat Show, Interior Provincial Exhibition (IPE) and the Salmon Arm Fair and at the IPE 2018 where she took Grand Champion as a 2 year old milker.

WILLOWS WILD RADA  WIL-5F   Sold to Irene G. Kelowna, BC
born March 26th, 2018
Dam: WILLOWS WILD BAMBI -[CAN]CN139537
WILLOWS WILD MILA,  WIL-6F   Triplet birth: spotted doe
Sold to Irene G. Kelowna, BC, born April 19, 2018
Dam: CHERRY'S SAM ISLERO -[CAN]N130967-
Wether sold to Diana S. Lumby, BC, born April 19, 2018
Dam: CHERRY'S SAM ISLERO -[CAN]N130967-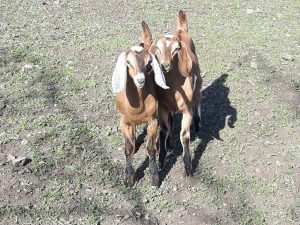 WILLOWS WILD SKY (sold to V.H Quesnel, BC ) WIL-3F
WILLOWS WILD ANNA (retained) WIL-4F
Twin does born March 12, 2018
Dam: WILLOWS WILD BELLE -[CAN]CN139538-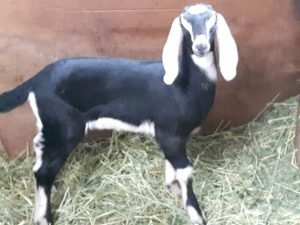 Sold: to V.H. Quesnel, BC, Twin birth, Doe born March 8th, 2018
WILLOWS WILD TIA , WIL-2F
Dam: CHERRY'S SAM MIURA -[CAN]N130966-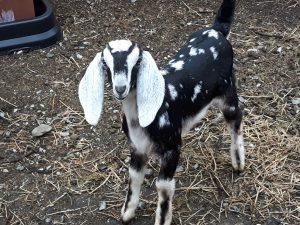 Retained: WILLOWS WILD ELSA , WIL-1F
Doe born March 8th, 2018
Dam: CHERRY'S SAM MIURA -[CAN]N130966-

Twin Birth/Born April 29th, 2017  Dam: WILLOWS WILD BELLE -[CAN]CN139538- 
Willows Wild Milo (WIL-5E) Sold to Krystal in Hixon, BC
Triplet Birth/Born: May 10, 2017   Dam:CHERRY'S SAM MIURA -[CAN]N130966-
Willows Wild Jasper (WIL-6E) buck (Sold)
Twin Birth/Born April 29th, 2017  Dam: WILLOWS WILD BELLE -[CAN]CN139538-
Willows Wild Maximus WIL-4E brown spotted buck retained
Triplets: Born May 9th, 2017  Dam: CHERRY'S SAM ISLERO -[CAN]N130967- 
Willows Wild Copper (WIL -2E) buck for sale- sold to Katrina in AB
Triplets: Born May 9th, 2017  Dam: CHERRY'S SAM ISLERO -[CAN]N130967-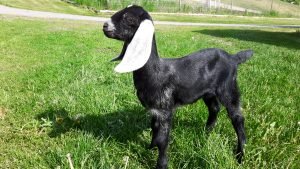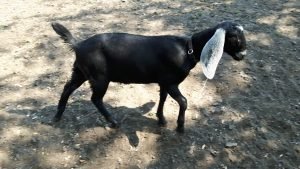 Willows Wild Cinderella "Cindy" (WIL- 7E) sold to Jen in Spuzzum, BC
 sisters

Willows Wild Charlotte (WIL-3E) sold to Jen in Spuzzum, BC
Triplet Birth/Born: May 10, 2017   Dam: CHERRY'S SAM MIURA -[CAN]N130966-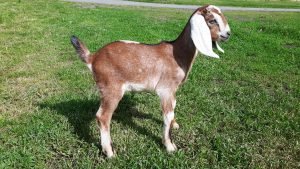 Willows Wild Jenny (WIL 9E) sold to Maya in Langley, BC

WILLOWS WILD JASMINE -[CAN]N147645
sold to Katrina Drayton, AB   Spring  2018