Gate Sale Policies:
Pick ups are done at our farm gate and are usually prearranged for Sunday afternoons. Please park your vehicles outside the farm gate. This is where our gate sales transactions well occur.
You can call us upon your arrival at 250-309-4142 cell or our house number 250-309-4142 or ring the bell by the gate. We will meet you at the farm gate with the hatching eggs, chicks, or ducklings etc. Thank you.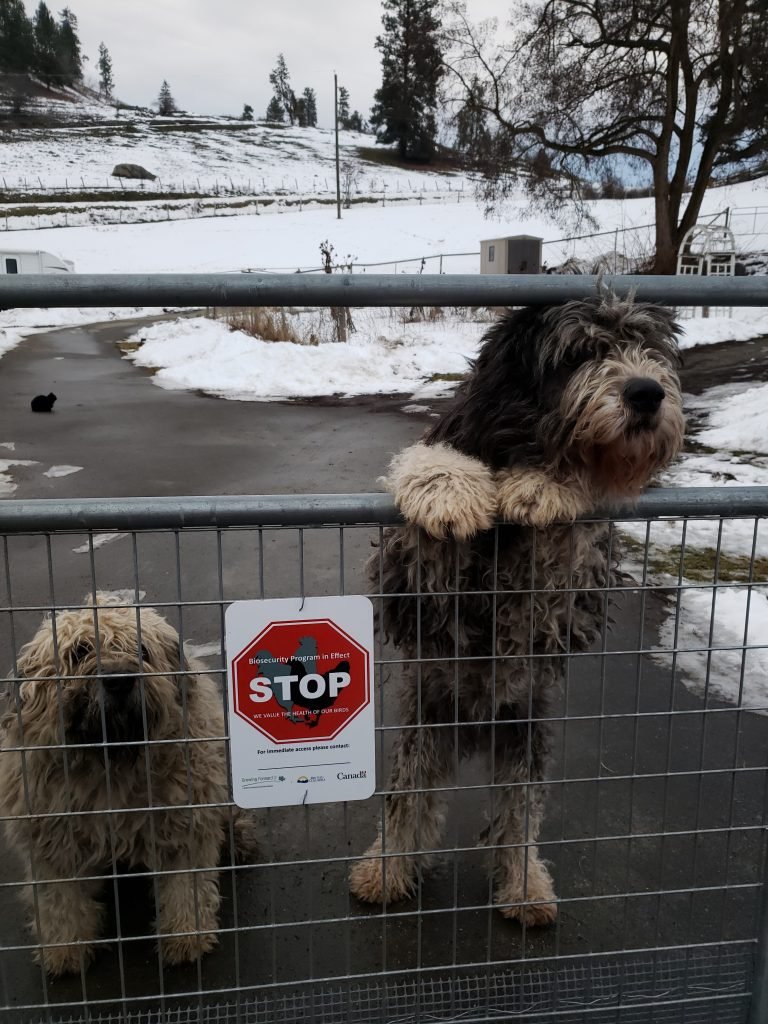 At Wild Acres, we are dedicated to preserving rare and heritage poultry through our breeding program. We always strive to improve stock with each generation through careful selection, importing hatching eggs from reputable breeders and feeding high quality Non-GMO feed, grains, greens, vitamins and minerals.
We set high standards as we enter our stock in poultry competitions. We cannot enter any birds that are ill or will become ill during a show. We would be asked to leave the show if they were and we want to maintain our good reputation with the Vernon Pigeon and Poultry Club and their associates as well as our customers.
We have never had Mareks or any other major disease. Wild Acres culls poultry that shows any signs of weakness, birth deformities or is the wrong colour. We prefer to follow guidelines like the law of ten, which points out that a target of thirty offspring should be set to simply find one good trio – sixty to find two trios to retain as breeders. We are breeding for a strong, disease resistant flock with an old-fashion approach. We are members of the American Poultry Association and we breed towards their standards but we cannot guarantee show quality.
We operate as a closed breeding program as we only purchase and exchange hatching eggs with other reputable breeders. Adult birds can stress out and become sick if moved from their home environment. Therefore, if we do purchase an adult bird from a reputable breeder it is put into a quarantined area and monitored. We have only purchased a few adult birds at the National Poultry Show a few years ago and they have all remained healthy. We also do not allow any birds to return to our property once purchased.
At this time we do not vaccinate our flock or chicks. We believe in a more holistic approach to raising poultry and waterfowl. Biosecurity has become more of a concern since all of the antibiotics in Canada can now only be purchased through a veterinarian. We are on good terms with our local veterinarian who visits our farm as requested and who we consult with regularly.
Customers are not allowed in our breeding pens and we do not permit farm tours or visits. We use specific overalls/clothes and farm boots/shoes that we use for our chores and they are not worn off of our property.
Our incubator room, chicks and adult birds are all kept separate. We provide footwear if needed but farm visits are no longer welcome as we want our chicks and poultry to be safe and disease free. Thank you for understanding and helping us to keep our rare and heritage animals safe for future generations.