Geoff and Carolyn Wild
4686 North Grandview Flats Road
Armstrong, BC
V0E 1B5
(250) 546-6561 home
(250) 309-4142 cell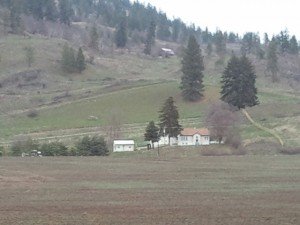 Our family farm is located in the beautiful Northern Okanagan. We are 20 minutes west of Armstrong, BC. and we are just 3 kms east of Highway #97. Look for our Wild Acres sign on the north side of North Grandview Flats Road.
Note:  Your GPS machines may have us as being in Spallumcheen or Armstrong. It may also say North Grandview or just Grandview.  
Pick-ups for hatching eggs and poultry/waterfowl are done at our farm gate and are usually prearranged for Sunday afternoons. Due to our bio-security program please do not drive or walk into our farmyard. We will meet you at the gate when you pick up your chicks, waterfowl or eggs. You can call us when you get here (see above for our phone numbers) or ring the bell. We can also see the gate from the house. 
We can be reached more readily through email. Thank you.
https://www.facebook.com/wildacres.ca/
Here is a Map to our farm: