Dear Customers,
Thank you for your orders. We are sold out for 2023.
We will be taking pre-orders for 2024 on Nov. 1st via our online store.
We are a small farm with small breeder flocks and a limit of about 6-12 eggs a week available per breed/per customer.
There are over a 100 customer orders that are in our order queue now and we will honor them in the order they were received.
If you are placed an order in January 2023 or later then your order will not be filled until June.
We will contact our customers a week or two prior to their pick up or hatching egg shipping dates.
We do not keep customer lists from year to year nor take pre-orders via the phone.

Thank you for your patience, understanding and for supporting our small family farm.  
Wild Acres breeds many unique and beautiful chickens including the Crele Legbar, Cream Brabanter, Swedish Flower Hen, Silver Laced Polish, Mottled Houdan, Breda Fowl, Ameraucana, Marans, Australorp, Jersey Giant, Cuckoo Lavender Orpington, Jubilee Orpington, Wyandotte, Welsummer, Standard Cochin, Olive Egger and Silkie.
We breed Indian Runner Ducks, African Geese as well as mixed bred Ridley Bronze Turkeys. However, some of our hatching eggs and day-olds may not be available every year as we work towards improving or replenishing our breeding flocks. See our Price List or online store below for more information on availability.
We breed, show and sell quality CLRC registered Nubian Goats. We also own a pair of livestock guardian Komondor dogs and occasionally we have a litter of puppies available. 
Please Note: Our farm is located in Armstrong, BC, Canada. 

We do not ship hatching eggs or livestock to other countries. 

When you place an order, you will receive a confirmation email order form from our online store.

After we confirm your order, you will receive a notification for a 20% deposit using an Interact email transfer.

We do not accept credit cards, cheques, nor money orders.

 



Ordering Hatching Eggs:



Please read our policies on this webpage

before placing an order

 Hatching Eggs | Wild Acres

Hatching

eggs can be picked up at our farm gate or shipped to BC, YT, AB, SK and MB.
We no longer ship to ON, QC or the eastern provinces due to shipping delays, cost factors and other circumstances. 
We only ship via Canada Post (Xpresspost).

The minimum number of hatching eggs required for shipping is 12 (one dozen).

We only ship hatching eggs in April, May and June.
The shipping cost set by our online store for hatching eggs is just an estimate – we will update the real amount closer to your shipping date as Canada Post (Xpresspost) prices may vary.

We are happy to accept your hatching egg orders but please understand and accept the many challenges of hatching eggs and remember that you are not paying for chicks.

 

You are paying for fresh, fertile eggs and we do not guarantee that your purchased hatching eggs will hatch or what the hatch rate will be due to the many variables involved. We assume that the buyer is aware of all the risks with the shipping of eggs or picking up hatching eggs, and they feel comfortable to take that risk.

When your eggs have been sent to you by Canada Post (Xpresspost), the hatch rate will potentially drop to around 50% or even less.
Picking up hatching eggs does not guarantee a high hatch rate neither as there are many factors involved including: weather variables for breeding chickens, travel and handling of eggs, differences in various incubators and turners etc. 

A fertile blastoderm in the egg may look infertile after a short time in the incubator. Hatching eggs may have been damaged during transit or eggs may die early in the incubation process. Therefore, cracking the eggs during or after the incubation process in order to determine fertility is not going to be give you a precise ratio of fertile to infertile eggs.

Our breeding pens generally have several roosters in each breeding pen to ensure high fertility and diverse gene pools.
The poultry/waterfowl are fed an enriched diet during the breeding season to promote health and maintain excellent egg quality.    
We do not replace, nor credit hatching eggs and we do not refund deposits unless we can't supply the order. This includes hatching eggs picked up at our farm gate.
Ordering Chicks, Poults, Ducklings and Goslings:
Chicks and ducklings and

are only available in May and June for pick up at our farm gate.
We do not ship chicks or ducklings.

The minimum number of chicks or ducklings per order is 4.

If you are travelling more than an hour to pick up your chicks, poults or waterfowl you will need to order a $6 heat pack through our online store or a $30 standard sized chick box package that comes with a heat pack.
Day-old chicks, poults and waterfowl cannot regulate their own temperature until they are a few weeks old, and we don't want them to catch a chill on their way to their new home. 

We are a small family farm business and we do not offer refunds on livestock nor replace birds due to their sex.

Chicks generally hatch out about 50%male and 50% female, and we sell them unsexed in small batches as they hatch. 
Due to biosecurity reasons once an animal leaves our farm, we cannot take them back. 
Please find more information about raising chicks and ducklings on these webpages
Chicks & Ducklings | Wild Acres and Care Tips | Wild Acres
Komondor Livestock Guardian Puppies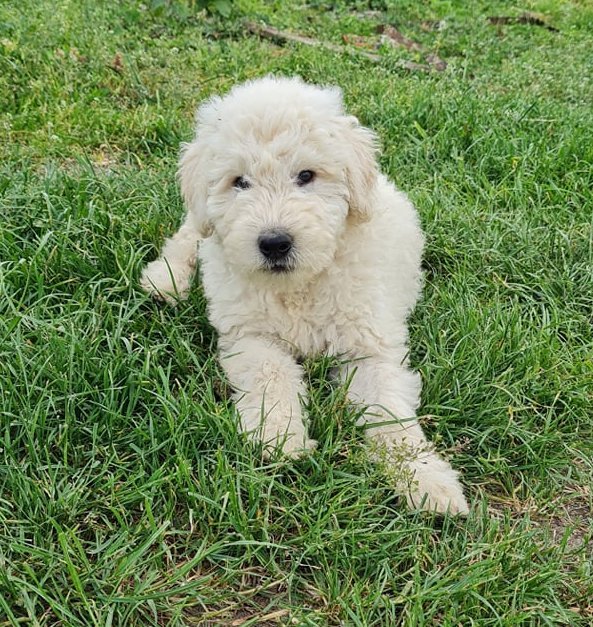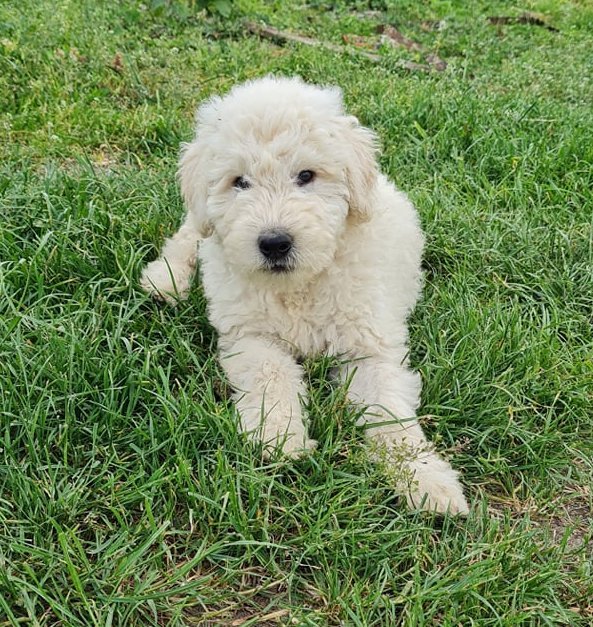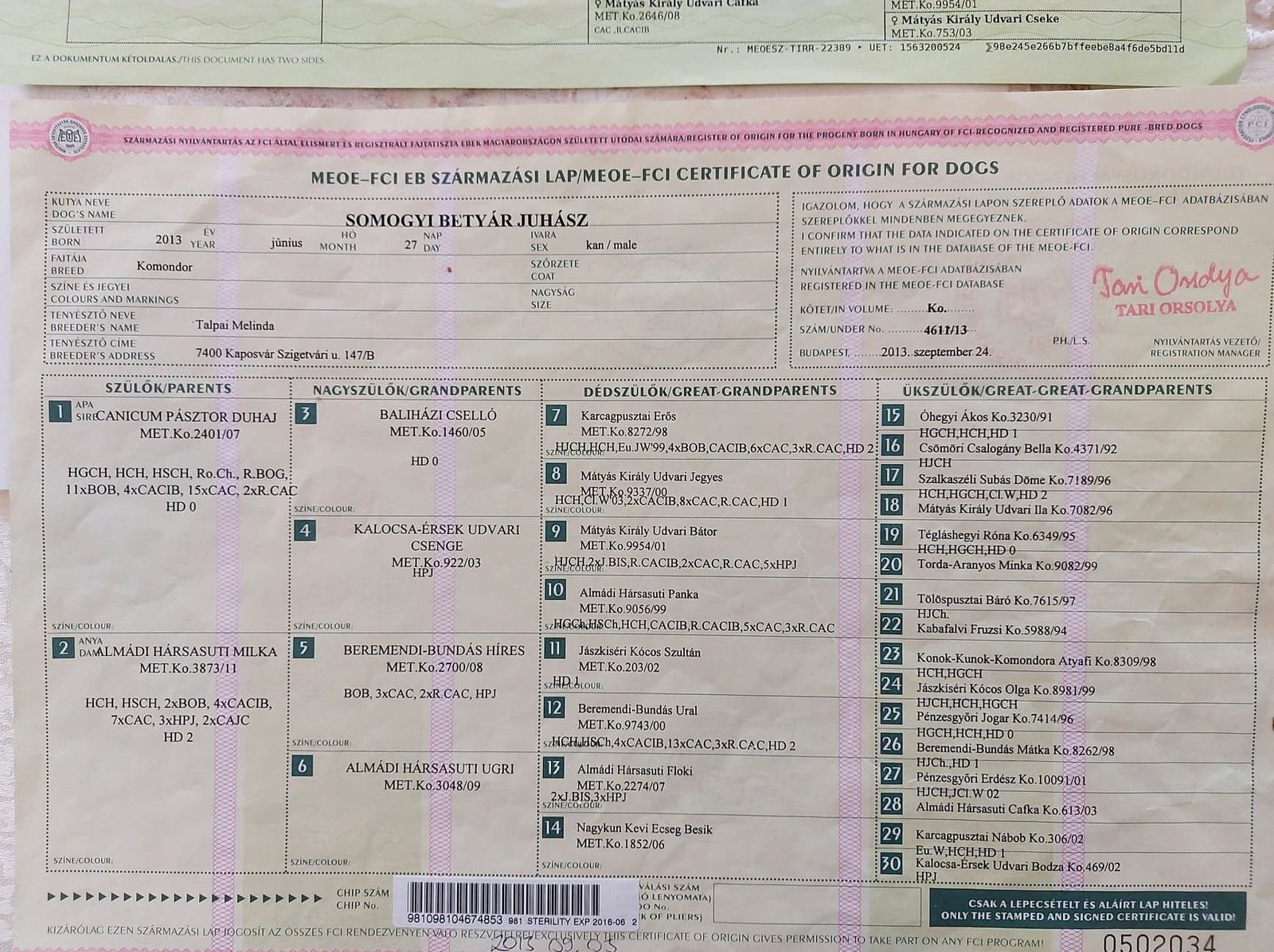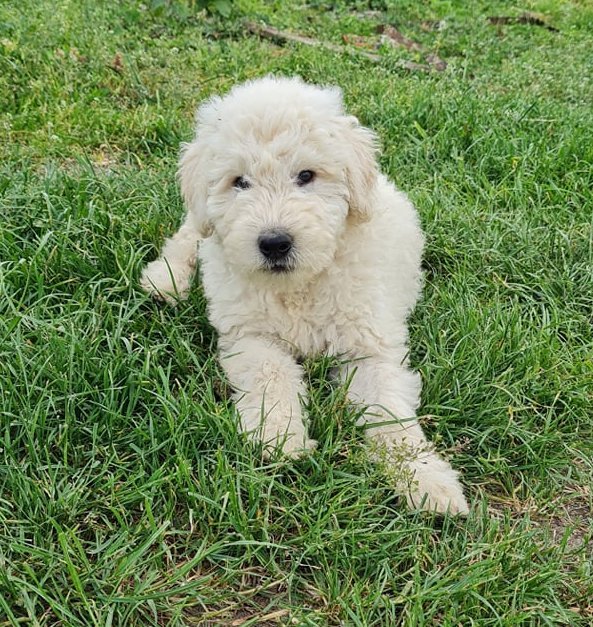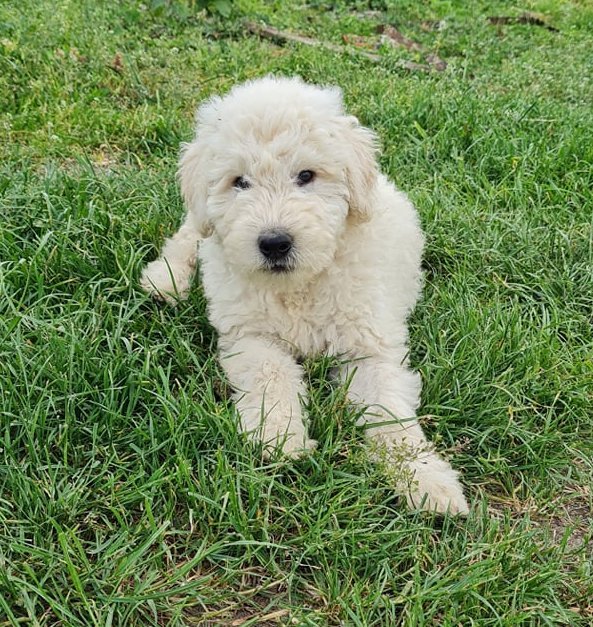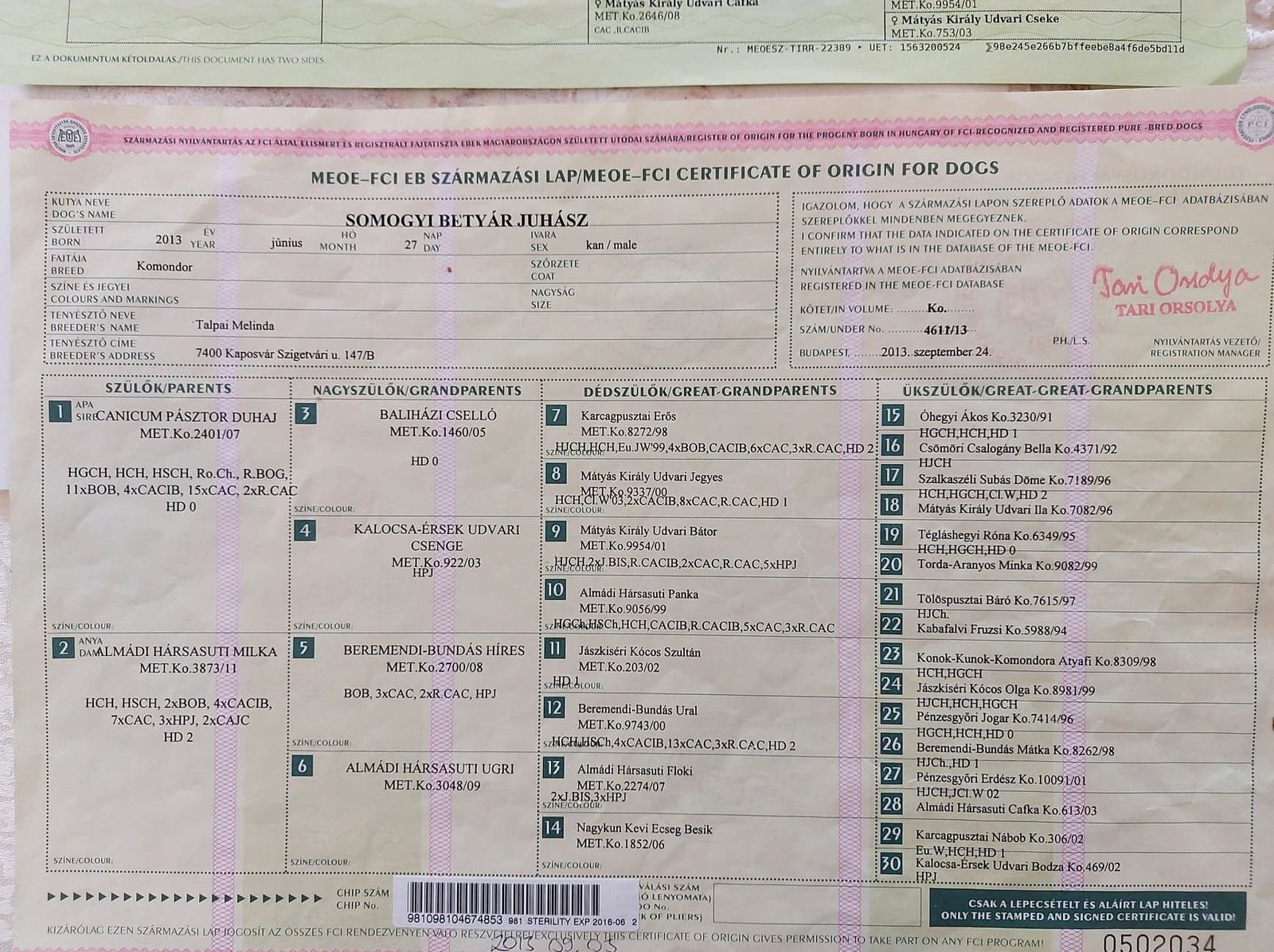 A one-time price of
$1,000.00
will be added to your order.
Thank you for your interest in our Komondor puppies. We will be breeding out female again in 2024. If you would like to be put on a waiting list please email us at info@wildacres.ca.

They can go to their new homes at two month of age. The puppies will be taken to the Armstrong Veterinarian Clinic for their check-ups, vaccinations and dewormer prior to sales. They will be sold with their puppy health documentation.
Dignified, loyal and brave the Komondor is an ancient breed. It is called the "King of the Working Dogs" and is a renowned livestock guardian dog. The breed was revered in Hungary, used for centuries to guard—not herd—flocks of sheep. His ancestors date back to the 10th century. Their long white coats allow them to camouflage among curly-haired sheep to stealthily attack predators. The Komondor breed has been declared one of Hungary's national treasures, to be preserved and protected from modification.
The American Kennel Club recognized the Komondor in 1937. The breed was nearly wiped out during the World War II era, leaving only a few dozen individual dogs. The breed was slowly re-established in Hungary but remains a fairly rare breed to this day.
 The Komondor is a large breed of dog, and many are over 30 inches tall. Komondor females on average weigh between 88–110 lb. and Komondor males weigh on average between 110–132 lb. It is calm and steady when things are normal, but, in case of trouble, the dog will fearlessly defend its charges. It was bred to think and act independently and make decisions on its own.
Their long curly hair that does not shed. As a show dog, breeders let the Komondor hair grow into long cords, but we have found that clipping their hair in the late spring works well for our farm environment. Their natural curly hair is basically self-cleaning. The Komondor curly corded hair is a form of defense from biting predators as well as camouflage to blend in with a herd of sheep/livestock. The Komondor dog forms a strong bond with their human family. 
We have found this breed of dog to be a good fit with our chickens, waterfowl, goats, horse and farm cats. They have not hurt any of our livestock and enjoy our company as we do our chores and spend time outside with them.  
Our male Komondor, Somogyi (Samu) was registered in Hungary, and he was imported by us in June 2021. His ancestors were both show dogs. Our large impressive male Komondor is playful, friendly and eager to please. We have included a picture of Somogyi's dam and his registration papers in the picture section. We also have pictures of his sire, and they can be seen on our Komondor webpage Komondor Livestock Guardian Dogs | Wild Acres
Our purebred female Komondor, whom we named Rogue was tested as a puppy for hip dysplasia by a veterinary and vaccinated but she was not registered. She is currently 2.5 years old, and this is her first litter of puppies. Rogue has proved to be an excellent mother as she has a gentle protective nature with her puppies and us. 
Both of our Komondors are very alert to danger, and they stay up all night to protect us and the animals from the coyotes that lurk around our farm at night. We have not lost any of our livestock to predators since we have purchased our Komondors, and we love them as family dogs too. It is nice to be able to sleep without the worry of losing your livestock and to be able to leave our home knowing that everyone is safe and protected. 
Feel free to email us or call us if you have any questions concerning out Komondors.
(250) 546-6561 home
(250) 309-4142 cell
For more information on the Komondor breed please see this link below: