We are a small, family owned hobby farm located in beautiful Northern Okanagan 20 minutes west of Armstrong, BC. We sell free range colourful eggs, rare and heritage poultry, waterfowl and registered Nubian goats.
We ship fertile eggs across Canada and through ACE Courier we ship standard sized chicks, ducklings and goslings in BC and Alberta only. We do not ship adult poultry or waterfowl.
Sorry, we do not ship outside of Canada. We ship to Canadian residences only.
Wild Acres believes in maintaining high standards and we strive to improve breed stock with each generation. We select our best stock for poultry shows and breeding purposes. We cull out weaknesses, aggressive temperaments and birds that do not meet standards. In order to improve vigor and meet Americana Poultry Association Standards we bring in unrelated show lines and quality stock from across Canada and the USA. Excellent nutrition and care play a key role in our animals well-being and in the quality of our shipped fertile eggs.
Ask us about our waiting list on day old straight run/unsexed chicks, poults, waterfowl and registered Nubian goats. We have also had great success in shipping fertile hatching eggs by Express Post, Priority Post and Greyhound.

We believe in being responsible breeders and therefore we practice biosecurity. We operate as a "closed flock," meaning we do not introduce older birds to our flock. We value old-fashioned breeding techniques that promote a healthy environment, select for vigor, cull when necessary and achieve these goals without vaccines.

I recommend Arenbrook Acres for processing chickens and turkeys. They are a provincially licensed facility located in Falkland, BC.

 Please read our ordering and shipping policies entirely. By placing an order with Wild Acres you have acknowledged that you have read and agreed to them.
We rely heavily on word of mouth and repeat customer business and this is why we ensure all our customers get the best service and advice possible – so please, if you have any further questions, which have not been answered on our website, please don't hesitate to contact us.  Thank-you to all of our returning customers as well as our new customers!
We can be reached more readily through email.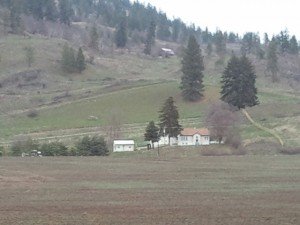 Please see our Contact Page for a map to our farm.
Check out our Care Page and our extensive Link Page for further information on raising poultry, waterfowl and Nubian goats.