Wild Acres is located in Armstrong, British Columbia, Canada. We ship fertile eggs across Canada and custom hatch chicks and waterfowl.  We are a family owned farm with a mission to breed and preserve rare and heritage chickens, Runner ducks, African geese and registered Nubian goats. We sell colourful free range eating eggs year round.
Wild Acres ships fertile eggs across Canada by Xpresspost from March until early summer. Through ACE Courier we ship standard size day old chicks and ducklings to limited destinations in BC and Alberta only. We prefer to sell hatching eggs or chicks so we rarely have adult birds for sale.

We breed and sell many unique and beautiful chicken breeds including the Cream Legbar, Cream Brabanter, Swedish Flower Hen, Silver Laced Polish, Mottled Houdan, Ameraucana, Marans, Australorp, Jersey Giant, Barred Rock, Light Brahma, Orpington, Wyandotte, Welsummer, Standard Cochin, Olive Egger, Silkie and the Belgian d' Uccle.
We also sell Indian Runner ducklings in assorted colours, African goslings, mixed bred heritage turkey poults and registered Nubian goats. At Wild Acres we strive for quality rather than quantity! 
Purchasing from us means you accept and agree to our terms and conditions.
We are now starting to shut down our breeding pens for the season.
Chicks and hatching eggs are becoming limited
Please check our poultry breed pages for availability or contact us via email.

PDF Fillable Order Form Directions:
Open it, fill it in , save it to your computer (ie. your desktop or documents) and then send it back to Wild Acres at info@wildacres.ca
If you have any problems please contact us via email. Thank you.
All livestock is subject to availability. Thank you for supporting our farm.
Available Now:
Chicks, ducklings and limited hatching eggs
 a Nubian wether
Email is preferred. Thank you.
Wild Acres philosophy is to maintain high standards and we strive to improve our heritage breed stock with each generation. Excellent nutrition and care play a key role in our animals well-being and in the quality of our shipped hatching eggs. We believe in being responsible breeders and we also value old-fashioned breeding techniques that promote a healthy flock.
Therefore we:
-consistently bring in unrelated show lines and quality stock
-select our best stock for poultry shows and breeding purposes
-cull out weaknesses, aggressive temperaments and birds that do not meet American Poultry Association Standards
-practice biosecurity and provide footwear for anyone visiting our farm
–quarantine poultry before and after shows
-achieve these goals without vaccines
We rely heavily on word of mouth and repeat customer business and this is why we ensure all our customers get the best service and advice possible – so please, if you have any further questions, which have not been answered on our website, don't hesitate to contact us.  Thank you to all of our returning customers as well as our new customers!
I recommend Arenbrook Acres for processing chickens and turkeys. They are a provincially licensed facility located in Falkland, BC.
Sorry, we do not ship outside of Canada. We ship to Canadian residences only.
You can find more information and pictures concerning our poultry, waterfowl and Nubian goats on our Facebook page at:  https://www.facebook.com/wildacres.ca/
            Please see our Contact Page for a map to our farm.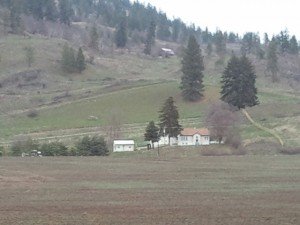 Check out our Care Page and our extensive Link Page for further information on raising poultry, waterfowl and Nubian goats.