"Please click on the blue highlighted names/links below to see the extended pedigrees of our Registered Nubian Goats"
In 2013 we bought our first two does from Cherry  Bolduc, Mostly Mini's Farm in Armstrong, BC. Her champion doe CHERRY'S TN VENZA -[CAN]N110220  gave birth to twin daughter's  Islero and Miura. We purchased and bred both of them.
CHERRY'S SAM MIURA -[CAN]N130966-
Miura was born on April 7, 2013. Her twin sister is Islero. She has a good topline, a gentle temperament and is an excellent milker. Two of her daughters were shown in 2017. Both Muira and her daughter Bambi gave birth to triplets in 2016.
5th Freshening: buck   Date of Birth: April 2nd, 2019
WILLOWS WILD SIMBA -[CAN]N152717-

4th Freshening:
Twin Doe Birth/Born: March 8th , 2018
TIA WILLOWS WILD sold to Violetta H. Quesnel, BC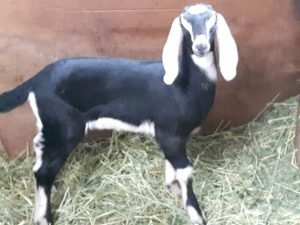 Willows Wild Elsa retained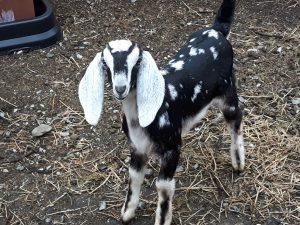 3rd Freshening:
Triplet Birth/Born: May 10, 2017
Willows Wild Jenny (WIL 9E) sold to Maya in Langley, BC
Willows Wild Jasper buck (Sold)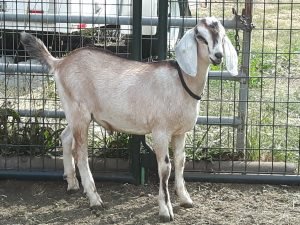 Willows Wild Jasmine-doeling retained
2nd Freshening: triplets May 26th, 2016
Willow's Wild Penny: Doeling – retained for future breeding.
Willow's Wild Pocahontas: Doeling – retained for future breeding.
Willow's Wild Tod : Whether  – Hand-Reared: sold to P. L. Armstrong, BC
Miura's 1st Freshening:  July 20 2014  (Doe- retained)
WILLOWS WILD BAMBI -[CAN]CN139537-